The Mandala Principle
Chögyam Trungpa's Teachings on Transforming Confusion into Wisdom
Taught by Judith L. Lief
"We are talking about the mandala principle from the point of view of the map of enlightenment."—Chögyam Trungpa
So much of our sense of struggle in life stems from the delusion that we live in a world of binaries: good and bad, happy and sad, clear and obscure. But what if we could view these oppositions, with all the tension they carry, as the keys to enlightenment? According to the mandala principle of tantric Buddhism, we can put dualities to use by seeing that they are not actually contradictions of each other. Instead, they are interrelated and reflect a single totality in which everything in the cosmos is included and nothing is left out. Through this all-encompassing quality of the mandala, we can discover how to transmute confusion into wisdom and struggle into liberation.
In this online course, esteemed Buddhist teacher and editor Judith Lief takes us on a journey through the mandala principle teachings of Chögyam Trungpa Rinpoche as presented in his Profound Treasury of the Ocean of Dharma. Using video recorded during a nine-day retreat, we'll begin with a deep dive into shamatha-vipashyana meditation—the practice that builds our capacity for experiencing reality directly and completely. We'll learn the basic tenets of the abhidharma teachings, which outline how our psychology keeps us trapped in dualistic mind. We'll explore the five wisdom families: elemental qualities that describe everything from the seasons to our personalities. And we'll discover the three interpenetrating layers of the mandala principle: the outer mandala and the nature of perception, the inner mandala and the experience of embodiment, and the secret mandala and the recognition of sacredness.
This course will help you:
Discover how the process of the five skandhas causes you to perceive your world as solid
Learn about the five wisdom families and explore how they manifest physically, emotionally, and socially in your own life
Understand how your afflictive emotions are the fuel for your awakening
Tune into the energetic play of situations beneath your conceptual overlay
Explore "suchness"—the ground of the inner mandala that makes transmutation possible
Contemplate the interrelationship of environment, body, and mind as expressions of sacredness
Learn how you can fully live in alignment with the mandala principle, so that your inner and outer worlds become inseparable
What You Will Receive 
This course was designed with your needs in mind and contains all of the following: 
• 

Six video talks by Judith Lief, approximately 75 minutes each, with transcripts and audio versions available
• 

A list of recommended readings from The Profound Treasury of the Ocean of Dharma
• 

Recordings from three teleconference calls with Judy Lief
• 

A guided meditation video, providing instruction on practicing shamatha-vipashyana (calm abiding/insight)
• 

Contemplations and practices to help you integrate the teachings into your daily life
• 
Assessment questions to test your understanding of the material presented
• 

Unlimited access on your computer, mobile device, or tablet—learn at your own pace wherever and whenever works best for you
What You Will Learn in Each Lesson
Lesson 1
The Wheel of Life and the Cycle of Confusion
In a mandala, everything in the cosmos is included and nothing is left out. That all-encompassing quality is what gives us the opportunity to transmute confusion into wisdom. But before that transmutation can take place, we must go into our bewilderment completely and thoroughly. We must understand the subtle thread of struggle that runs through every aspect of our lives. In this lesson, we'll learn how our ego hijacks our innate intelligence and keeps us stuck in a cycle of misperception.
Lesson 2
The Iconography of the Mandala
The charnel ground is an environment where the energy is raw, challenging, colorful, and lively—despite being surrounded by death and decay. Why would such a place be considered the ultimate practice ground? In order to find enlightenment, we have to look into the intensity and immediacy of our experience as it is. Where we usually put our experience through a filter of self-confirmation, the charnel ground doesn't give us that leeway. It requires us to face the potency of the areas of our life that we usually avoid. In this unforgiving yet precious landscape, we build the mandala. 
Lesson 3
The Five Buddha-Families
In every moment, we have access to two mandalas at once: a samsaric one where we are suffering and a nirvanic one where we are liberated. The inseparability of these two mandalas teaches us that there is nowhere to get away from or leave to, and nothing to gain or get rid of. The ordinary elements of existence contain both the questions and the answers. The ingredients for awakening are already here.
Lesson 4
The Outer Mandala and the Nature of Perception
The notion of the outer mandala is that we create our world through our projections. A room of a hundred people contains a hundred different worlds. We are blind to the personal nature of our projections, and we make them solid out of fear of change, of other viewpoints, and of uncertainty. Paradoxically, that solidification feeds the fear it seeks to avoid! Only through the practice of shamatha-vipashyana can we loosen our grasp on our projections and refresh the mind, allowing it to dissolve into greater vastness.
Lesson 5
The Inner Mandala and the Experience of Embodiment
Throughout our daily lives, energies arise in our bodies and minds. Usually, we don't know what to do with them; we react by spewing our conflicted emotions into the environment and onto other people. In these moments, our sense of duality and ego entrapment is most visible. But what if we could release the energies when we experience them, instead of staking our claim in them or feeling we need to react? The teachings of the inner mandala show that this is how we glimpse wisdom, in its variety of guises. This is how we begin to view the play of energies in our life as sacred.  
Lesson 6
The Secret Mandala and the Recognition of Sacredness
The secret mandala is realized when we abandon hesitation and connect fully with every detail of our lives. When that happens, we no longer see our world as limited, broken, or fearful. When we are no longer holding anything back, our heart is inseparable from that of the guru, and we discover sacred outlook: the view of reality as luminous, clear, complete, and whole.
100% SATISFACTION GUARANTEE
If for any reason you are not completely satisfied, please e-mail us within 30 days, and we will promptly refund your purchase price.
Praise for Judith Lief
"Lief conveys the profound core of the teachings of Buddhism so that anyone can hear and understand. She shows us that in the end, it is kindness, compassion, and mindful attention that matter, and teaches us the simple skill of just being—in all its rawness, love, and pain—with those who are dying."—Marilyn Webb, author of The Good Death: The New American Search to Reshape the End of Life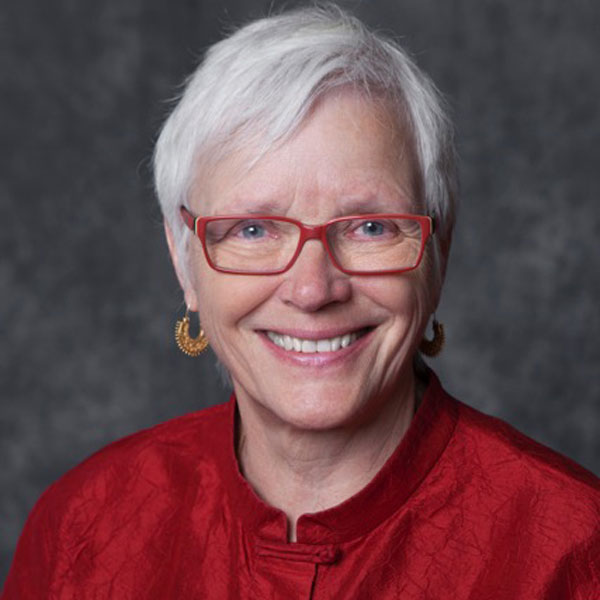 Judith L. Lief is a Buddhist teacher, writer, and editor. She was a close student of Chögyam Trungpa Rinpoche, who empowered her as a teacher, and she has edited many of his books including The Profound Treasury of the Ocean of Dharma volumes and Milarepa. She has been a teacher and practitioner for over 35 years and continues to teach and lead retreats throughout the world. Lief is also active in the field of death and dying and is the author of Making Friends with Death.
Chögyam Trungpa (1940–1987)—meditation master, teacher, and artist—founded Naropa University in Boulder, Colorado, the first Buddhist-inspired university in North America; the Shambhala Training program; and an international association of meditation centers known as Shambhala International. He is the author of numerous books including Shambhala: The Sacred Path of the Warrior, Cutting Through Spiritual Materialism, and The Myth of Freedom.